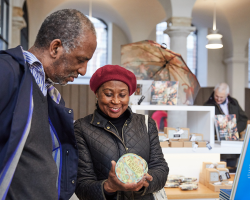 Gift voucher (valid for all events & gift shop)
Want to give the gift of choice? Our vouchers are the perfect gift, redeemable online or in-person, and available in £10 - £100 value amounts.
T&Cs
Denomination vouchers may be used to purchase tickets for any event, or on any product in either of the Old Royal Naval College stores on-site. If the entire value of the voucher is not used in one purchase, we will keep a record of the remaining balance and the remaining value can be used for future purchases.
Vouchers are valid for 12 months and don't need to be spent all at once.
(For the full T&Cs click here)